ELS Attends Grand Re-Opening of SHN Golden Gate Theatre
by: Diana Banh | September 14, 2018
Principals Diana Hayton and Jeff Zieba, Design Director William Gordon, and former ELSer Liesel Haldane were honored to attend the SHN Golden Gate Theatre's grand re-opening on September 12, 2018, and to be part of the design team for the 13-month renovation of the historic mid-Market-area theater that first opened in 1922. The renovation includes a new color palette, red and gold carpeting, custom-designed new LED light fixtures, burgundy stage drapery, expanded and accessible restrooms (including the addition of all-gender facilities), and mechanical and electrical systems. SHN CEO Greg Holland said in the program, "These upgrades create a more welcoming experience for our audience. Our team has done an extraordinary job of melding the look and feel of the original building with our 21st-century needs."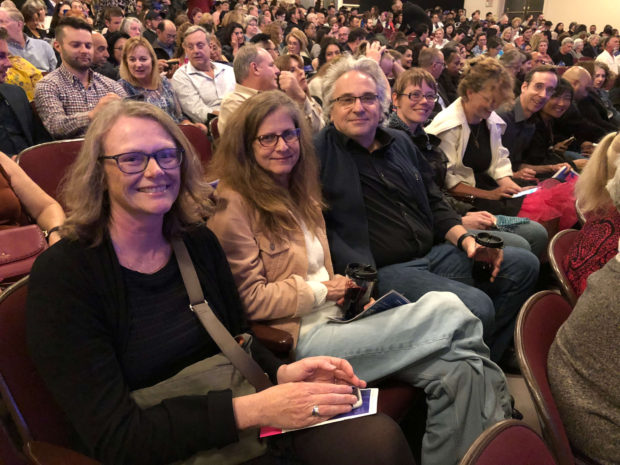 SHN Golden Gate Theatre re-opened with the Emilio & Gloria Estefan Broadway musical "On Your Feet!" Greg Holland took the stage to deliver the opening speech and was followed by special guests, former San Francisco mayor Willie Brown and District 6 Supervisor Jane Kim. Jane Kim announced that September 12, 2018 is SHN Day and presented a commendation to SHN recognizing the Golden Gate Theatre's almost 100 years of dedication to live theater arts and the mid-Market/Tenderloin neighborhood.
Congratulations, SHN!
Read more about the renovated SHN Golden Gate Theatre in the San Francisco Chronicle and the SHN Magazine.
FEATURED STAFF