Finding Japan: A Conversation with William Gordon
by:
TOPICS DISCUSSED:
Architecture
Last fall, William Gordon was named Director of Interior Architecture at ELS Architecture and Urban Design. His new role reflects his belief that memorable spaces begin with formal compositions of volume and light that support the experience within.
What experience really shaped you as an architect?
At the start of my career 30 years ago, I had the chance to work in Tokyo for three years, including two with Arata Isozaki. It was my first full-time job, and it was in a place where people see the world and create designs in a very different way than in the West. The contrast was heightened by an influx of European and American architects drawn to Tokyo by Japan's booming economy at the time.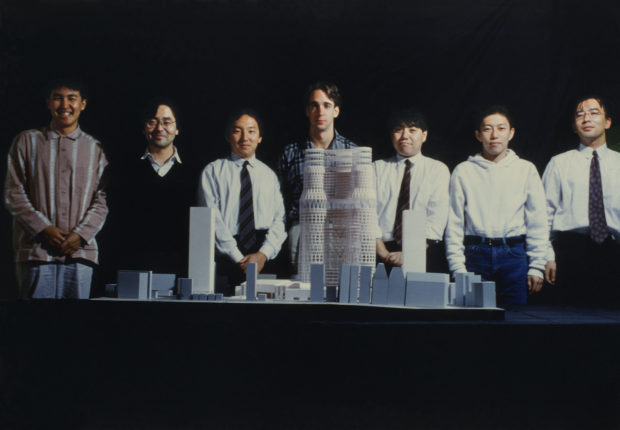 For Isozaki and others in Japan, this difference became a line of inquiry, whereas in the West, the idea that a completely different approach might exist didn't really occur to most architects. Isozaki looks at Western ideas from an Eastern perspective, and my time with him led to an interest in doing the reverse: looking at how Eastern ideas can enhance architecture in the West.
How have these ideas influenced your work since returning to the States?
It's not something I talk about directly when I'm designing; rather, it is a question I pose to myself. With the Kabuki Theater project in San Francisco, the question was more obvious. We were asked to create a modern multiplex—branded for Sundance, then its owner—yet still connected to the neighborhood. So the question became: "How would a Japanese designer blend this American brand with a mall inspired by Japan?"
This is part of the mall built during the redevelopment of Japantown in the 1960s?
Yes, Minoru Yamasaki, the architect of the World Trade Center, designed the mall. The theater was originally built for Kabuki performances, with some headliner pop performances in the 1980s, but it had been a movie theater for quite a while before Sundance bought it.
I like how the light comes into that building.
The original façade's grid of punched openings filter the natural light, and the shadows are lovely, and this relates to the exchange of approaches. Yamasaki was born in Seattle to Japanese immigrant parents and studied architecture at the University of Washington.
The postcard view of Japantown, the concrete pagoda set in the public plaza, doesn't make the mall Japanese architecture. It's this more subtle consideration of light and geometry that speaks to a Japanese approach. You see this also in the open air mall across the street, the one designed by Rai Okamoto who later became head of city planning after Allan Jacobs. The scale is more intimate and the play between the two bars of retail and Ruth Asawa's pleated sculptures makes the experience quite rich.
Simply put, with architecture there is much more of a focus on defining ephemeral spaces — how the absence of form points at a space. In the West, we tend to design more around the idea of a monument. In many ways, Louis Kahn's buildings walk a line in between with their iconic forms and these massive walls, roofs, and plains defining beautiful empty spaces.
How did you decide to move to Japan?
I went straight from undergraduate studies at MIT to UC Berkeley and quickly realized that I didn't want to finish the two-year master's program without getting some work experience. That first year, I took Marc Treib and Ron Herman's History of Japanese Architecture and Gardens class, which was mind-blowing, but I didn't feel like I was asking the right questions as a grad student. So when a job opportunity in Japan turned up, I went for it.
The boom was an amazing time to be there; we felt like anything was possible. I studied Japanese the entire time I was there and eventually become fluent enough for work. In the beginning, though, I was very grateful that most people in the office spoke some English.
What was it like to work for an architect like Isozaki?
Design-build is the norm in Japan, so as a design-focused practice, we produced highly detailed design documents and then transferred them to a construction company at the construction document phase. Isozaki always had someone in the contractor's office overseeing the process.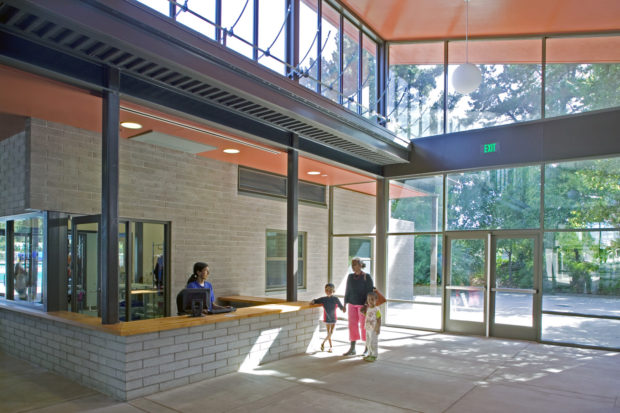 So why did you leave?
UC Berkeley would only let me take a three-year break. After I finished my master's, I received a Branner Traveling Fellowship and spent a year traveling, primarily looking at monastic architecture both in the East and the West. I thought about settling in Japan but decided to stay here.
What are some of your favorite buildings in Japan?
Japan invested heavily in cultural buildings throughout the country, and so there are many wonderful buildings that are not very well known. I love Kazuo Shinohara's Ukiyo-e Museum in Matsumoto, for example, as well as Isozaki's Hara Museum in the Gunma Prefecture and his Art Tower Mito. This complex combines a museum, Shakespeare theater, and sculptural viewing tower. And of course, being in Tokyo there were a number of amazing projects by Tadao Ando to see.
Like anywhere else, though, most of what gets built in Japan isn't that great. But the other 10 percent is extraordinary and built to much higher standards than we can realize in this country. It's such an inspiration to see—every architect should go.
---
RELATED STORIES
---
AUTHORS